Improving performance is about focusing on the right recovery and nutrition.
Improving performance is about focusing on the right recovery and nutrition.
Improving Athletic Performance with Ixcela
Mikayla had spent eight years building up her running endurance and competing in many marathons. Her run performance suffered because of her stomach discomfort, especially as she ramped up mileage and training volume. After testing with Ixcela and working with an Ixcela Registered Dietitian for just a couple of months, Mikayla had a new game plan for race fueling and saw dramatic results.
Improved athletic performance is related to:

Duration of undisrupted sleep

Optimized gut health

Fueling with the right foods

Honing daily nutrition

Managing mental stress

Prioritizing recovery activities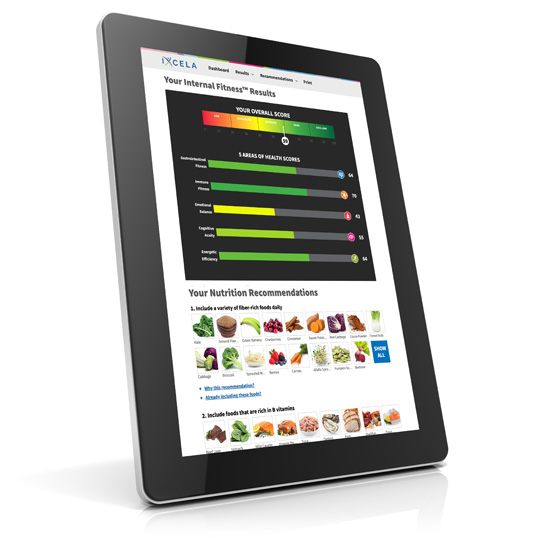 Find out what's holding you back
The Ixcela test can help identify if there is an imbalance in the gut, if you're missing key nutrients in the diet, and how much physical, mental, or emotional stress is taking a toll on your body. Your test results and your goals guide your Ixcela dietitian's recommendations on what to focus on. Some athletes have found that adding a rest day actually allowed them to go faster since their body was able to recover more fully and they had less injury. Others have found that simply focusing on 30 minutes more of sleep plus 20g of more protein per day allowed them to have more energy to have stronger morning workouts.
Find out if personalized shifts to your nutrition, recovery, or sleep routine will be the key to unlocking your best performance.
How do you know what to do?
Ixcela programs use testing to identify the problem. Then, an Ixcela Registered Dietitian explains your data and prioritizes your food, supplement, and lifestyle recommendations based on your goals and your willingness to change. No more guesswork!

Chat with a Dietitian
Schedule a free, private 15-minute Zoom call with an Ixcela registered dietitian to find out if Ixcela is a good fit for you.
Here's how Ixcela has helped other athletes
Is Ixcela right for you? Take this quiz.
Ixcela can help with more than just improving performance.
Select another goal: