You took your test and received your gut health results and your nutrition plan, but now what?! Like anything, figuring out where to start is the first and sometimes hardest step to take. You've reviewed your nutrition plan in depth and found out the amount of protein, fat, low-carb and moderate to high-carb options you need to include with each meal and while it was all so interesting it left your head spinning with hands of protein, thumbs of fat, cupped-hands of high carbs and fists of low carbs.
You might be feeling excited to dive right in at this point, but aren't exactly sure how to tackle this new plan while sticking to the nutrition recommendations to improve your lowest score.
Good news! Ixcela has created a recipe library full of gut-healthy recipes organized by the dimension of gut health, meal type, and preference.
The Ixcela Recipe Library takes the guesswork out of following a nutrient dense, gut healthy diet. Each recipe offers a Registered Dietitian note, nutrient breakdown, and serving suggestions. The recipes will guide you on how to include foods that have been recommended to you and help you build confidence in your dietary discussions.
Every recipe in the Ixcela recipe library adds important gut-healthy nutrients like fiber and vitamins, so don't feel like you need to only include recipes from your lowest gut health score. Consider starting a list of recipes you want to include that will benefit your lowest scores and then fill your weekly menu with other recipes that sound appealing!
Here's how it works:
1. Identify your lowest score.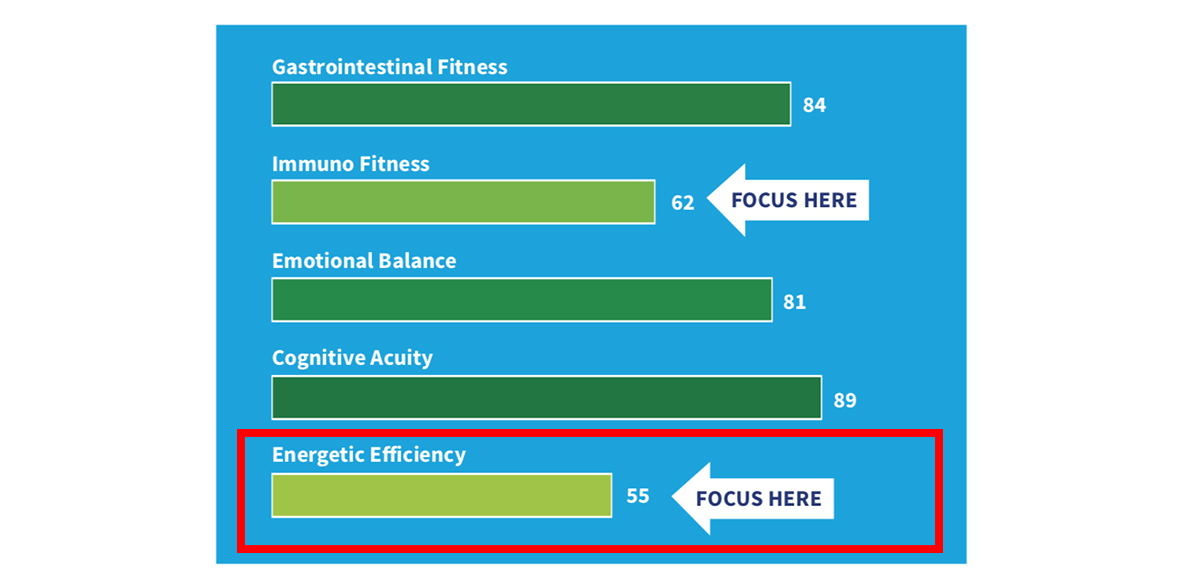 2. Go to the Ixcela Recipe library and filter recipes to show the dimension you want to focus on.
3. Look for recipes that fit your preferences
4. Check out the serving and other recipe suggestions at the bottom of the recipe
5. Create a weekly menu built around the recommended gut-healthy recipes
Enjoy exploring the recipes in the library and keep your eye out for new recipes. If you've tried a recipe and would like to share, snap a picture and tag @ixcelawellness on Facebook or Instagram. We'd love to hear about your gut-healthy successes!
For a video walkthrough of the Recipe Library, watch this video.

About the Author
Registered Dietitian Nutritionist Rachel Stuck has a background in culinary arts and nutrition counseling. Rachel takes a positive approach to nutrition: she avoids recommending restrictive diets and instead focuses on helping people choose foods that promote health and well-being. She is passionate about empowering and assisting Ixcela members as they develop their unique, gut-healthy lifestyles.

. . . . . . . . . . . . . . . . . . . . . . . . . . . . . . . . . . . . . . . . . . . . . . . . . . . . . . . . . . . . . . . . . . . . . . . . . . . . . . . . .

Interested in learning more about Ixcela? Check out Ixcela's microbiome test, personalized nutrition and fitness plans, and other tools to help you optimize your health.