The Easiest, Cleanest, Most Cost-Effective Gut Microbiome Test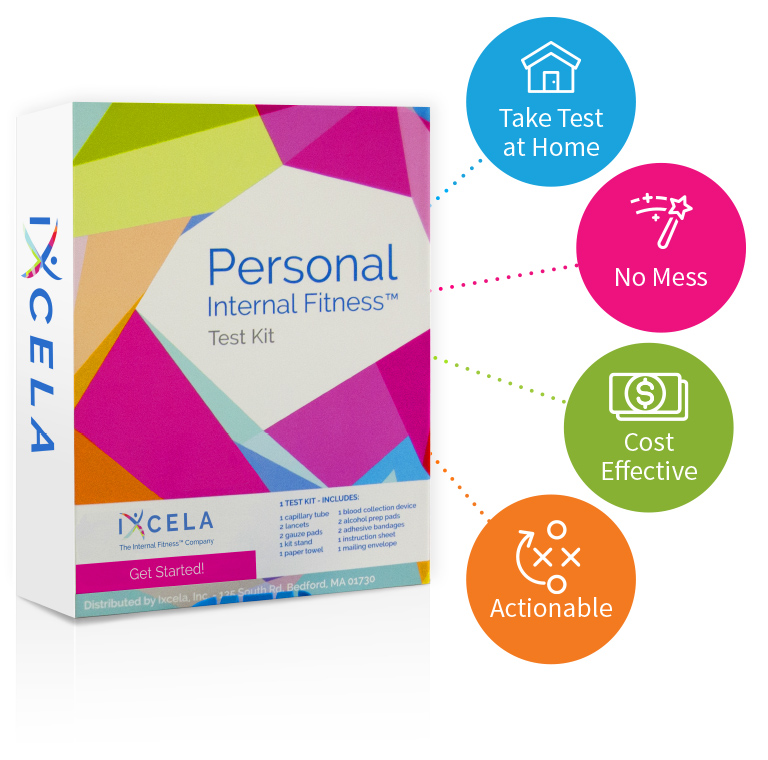 Pinprick Gut Microbiome Test
Optimal fitness begins at home with the Ixcela Internal Fitness™ Test Kit. Our pinprick blood test can be done at home, it's easy, doesn't hurt, and doesn't smell!
Ixcela ships the kit directly to you. Simply collect a small pinprick blood sample and send it to us in the prepaid, self-addressed envelope.
Ixcela's innovative gut microbiome test analyzes markers in the blood to assess your gut health. Based on those results, our experts create personalized nutrition, exercise, and lifestyle recommendations to help you feel and look better.
Video: How to take your sample
Curious what the Ixcela microbiome test kit looks like? We can show you! Check out this quick video of how to collect the small pinprick blood sample.
Clear Results, Actionable Recommendations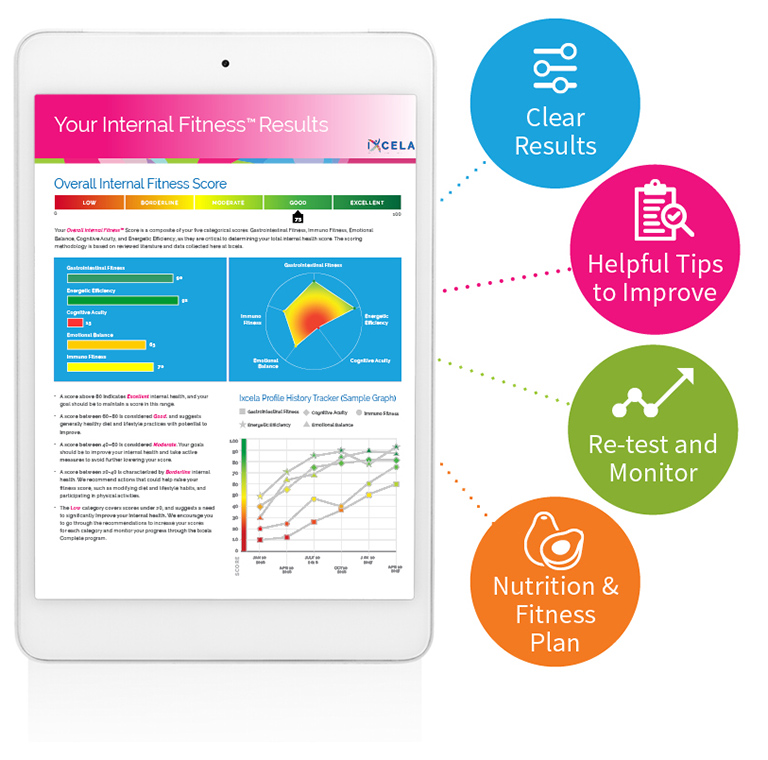 Actionable Results
Your Ixcela Internal FitnessTM results not only include scores in Gastrointestinal Fitness, Immuno Fitness, Emotional Balance, Cognitive Acuity, and Energetic Efficiency, but you'll also receive actionable recommendations on how to improve your scores through nutrition, exercise, and supplements.
Retesting shows how lifestyle changes are working.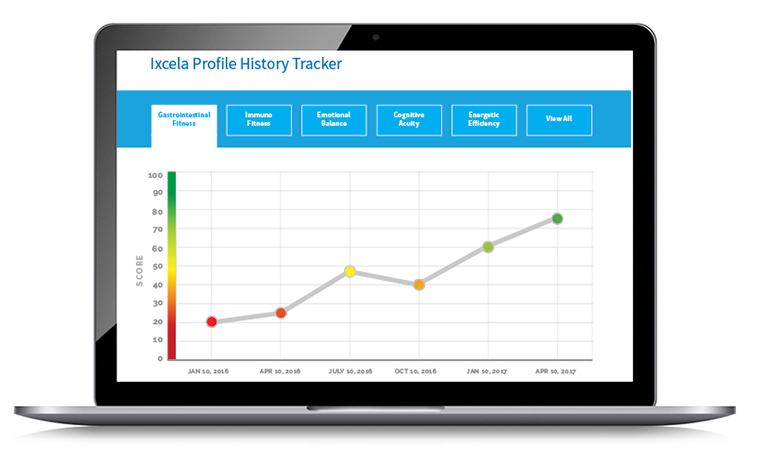 Track Gut-Health Improvement Over Time
It's one thing to get a baseline, but what makes the Ixcela Complete program especially powerful is the ability to retest. Retesting allows you to see how the lifestyle changes you have made are improving your overall gut health.
Ixcela Complete customers automatically receive a new test kit every other month. Each time you retest, Ixcela updates your profile page so you can measure your progress and adjusts your monthly regimen for your body's changing needs.
Cardio and Strength-Training Workouts Included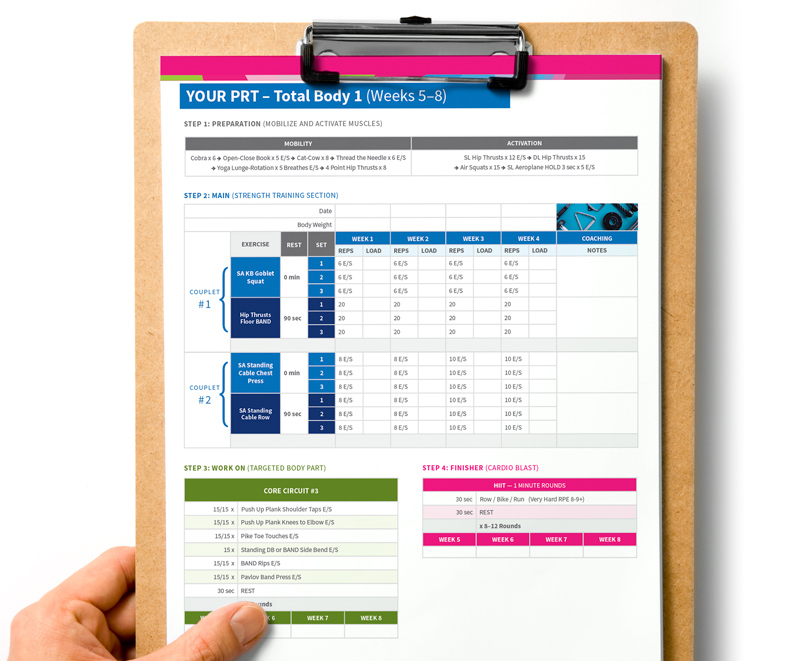 Individualized Fitness Plans
Exercise is a key component of gut health. Ixcela Assess and Ixcela Complete customers, receive 8-week fitness plans based on personal fitness goals and experience.
Your fitness program includes strength training, cardio, and lifestyle activities. Printable workout plans make it easy to track your performance at the gym.
It's not a diet; it's a lifestyle.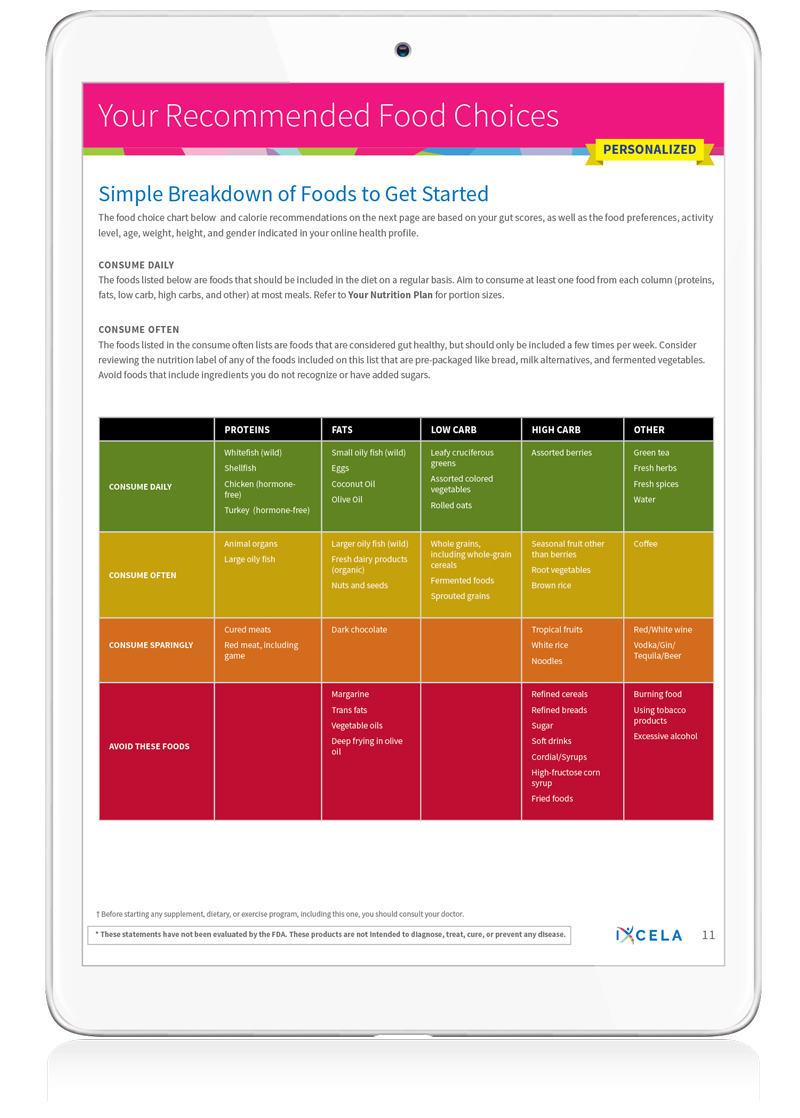 Personalized Nutrition Plans
Nutrition plays a key role in your gut microbiome health. Ixcela Assess and Ixcela Complete customers, receive clear advice about which foods to eat daily, regularly, and in moderation, and which foods to avoid.
You'll also receive guidance on macronutrients—how much protein, fat, low carbs, and high carbs to consume.
Nutrition and calorie recommendations are based on your gut scores and the food preferences, activity level, age, and height indicated in your online health profile.
Take supplements your body actually needs.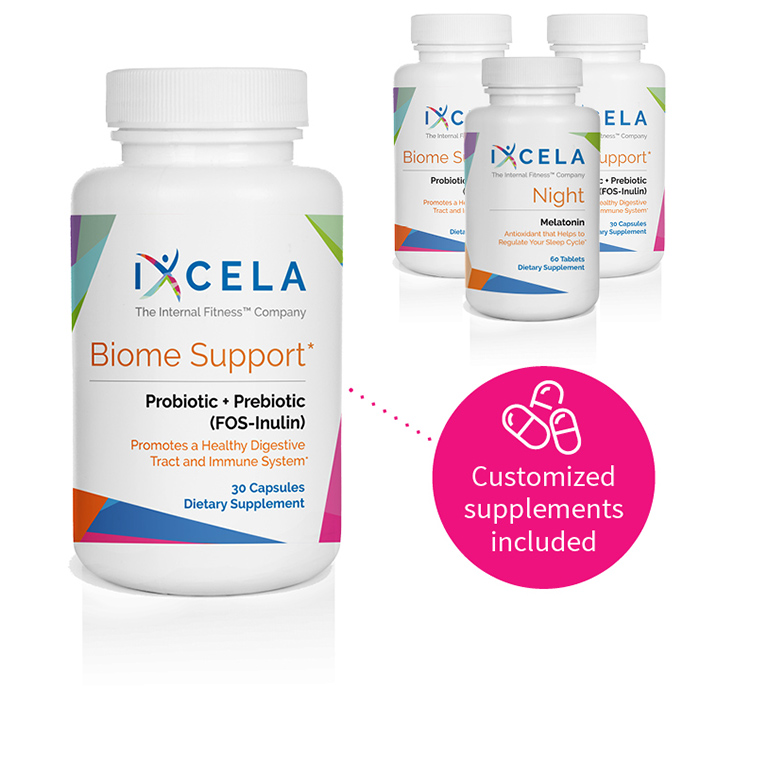 Recommended Supplements
In addition to guidance on improving your gut health through your diet and exercise regimens, your test results include Ixcela supplement recommendations.
Our Internal FitnessTM supplements and probiotics are included in the Ixcela Complete subscription cost and are assigned based on your gut-health scores. Ixcela supplements are produced at an FDA-registered, GMP-compliant facility and contain no harmful fillers. Ixcela supplements are vegetarian and not tested on animals.

Built on Decades of Science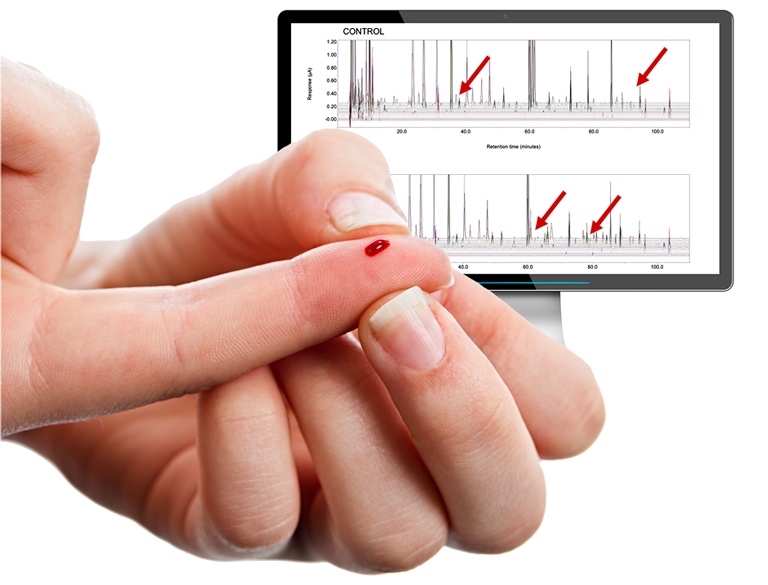 Science-Backed Recommendations
Ixcela's science-based, actionable approach, decades of research in metabolomics, proteomics, and genomics, and proprietary technology makes Ixcela unique in the gut microbiome testing market. We don't just provide you with data; we give you actionable results that help you make well-informed decisions regarding your health, wellness, and lifestyle. Traditional stool sample tests can be difficult to collect, and they only tell you what types of bacteria are in the gut.
Ixcela's test tells you if your gut bacteria are producing the building blocks necessary to keep you healthy.


Join the Ixcela Internal Fitness
™

Program today!

Wellness from the inside out.