A simple pinprick and 45 minutes with one of our registered dietitians could forever change how you feel and perform.
Ixcela helps you

achieve your best.
Some people spend a lifetime and a small fortune trying to figure out how to feel better and perform better. Other people float from the latest solution to the next without much success. This is because everyone's body, especially their gut health, is unique.
Ixcela is the only gut microbiome program that combines at-home pinprick blood testing with a virtual results review with a Registered Dietitian to create a personalized action plan based on your data, your goals, and your willingness to change. No more guessing!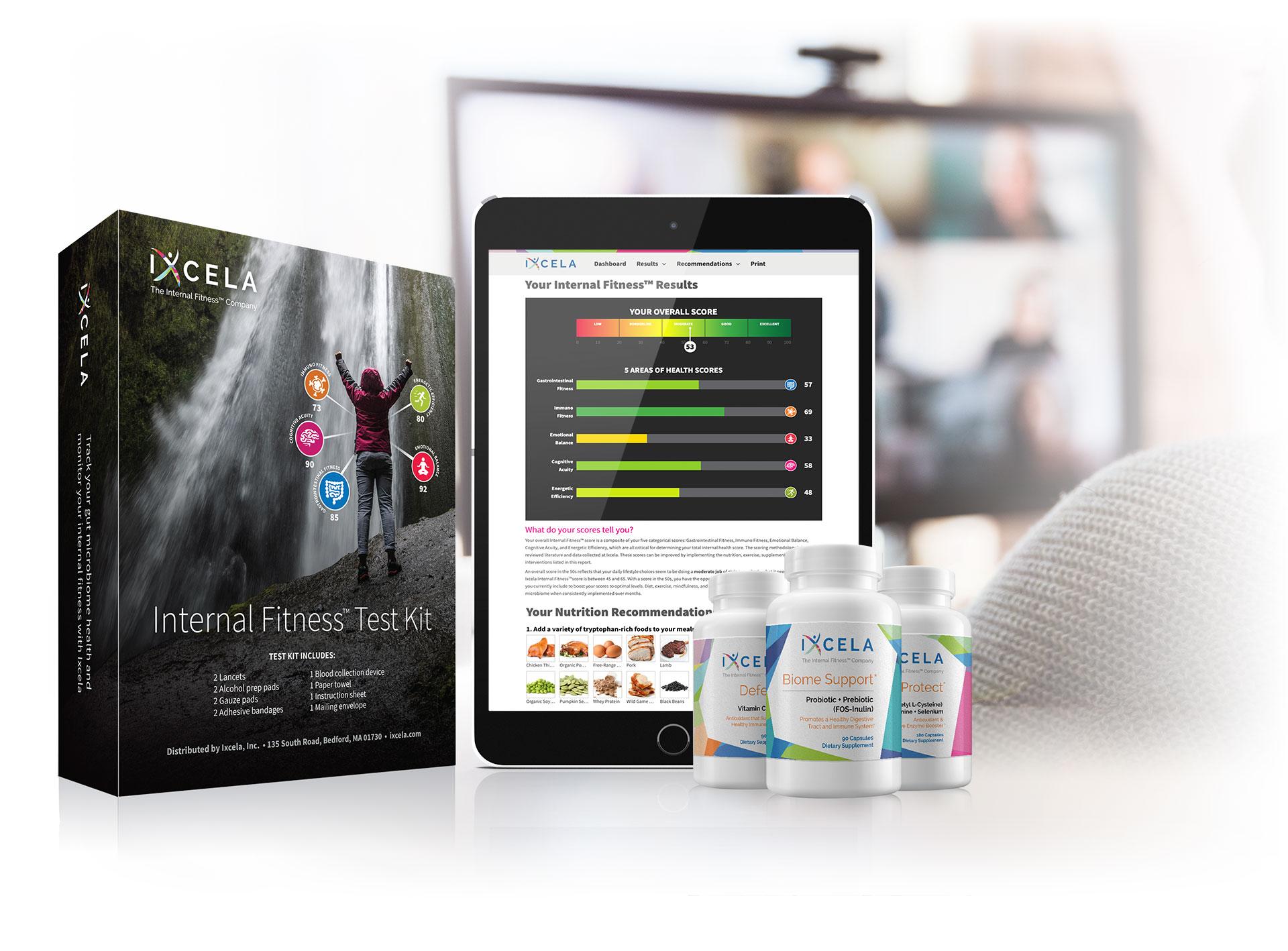 Scientifically proven to help solve the following pain points:
Click on an option below to learn how Ixcela specifically targets your goals and pain points.
Customer Stories: Making a Difference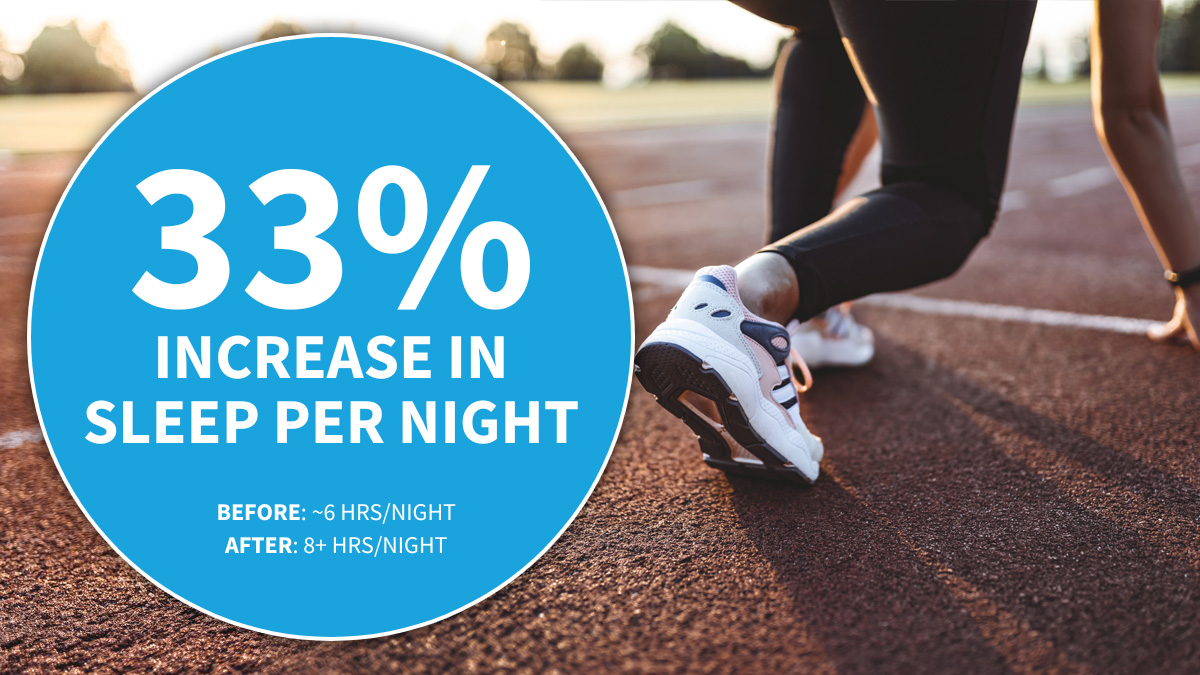 College athlete Hailey battled stomachaches and intense nausea, but doctors said there was nothing wrong with her.
Read Hailey's Story
Triathlete Hayden had severe bloating, cramping, and GI issues that were affecting his training and race performance.
Read Hayden's Story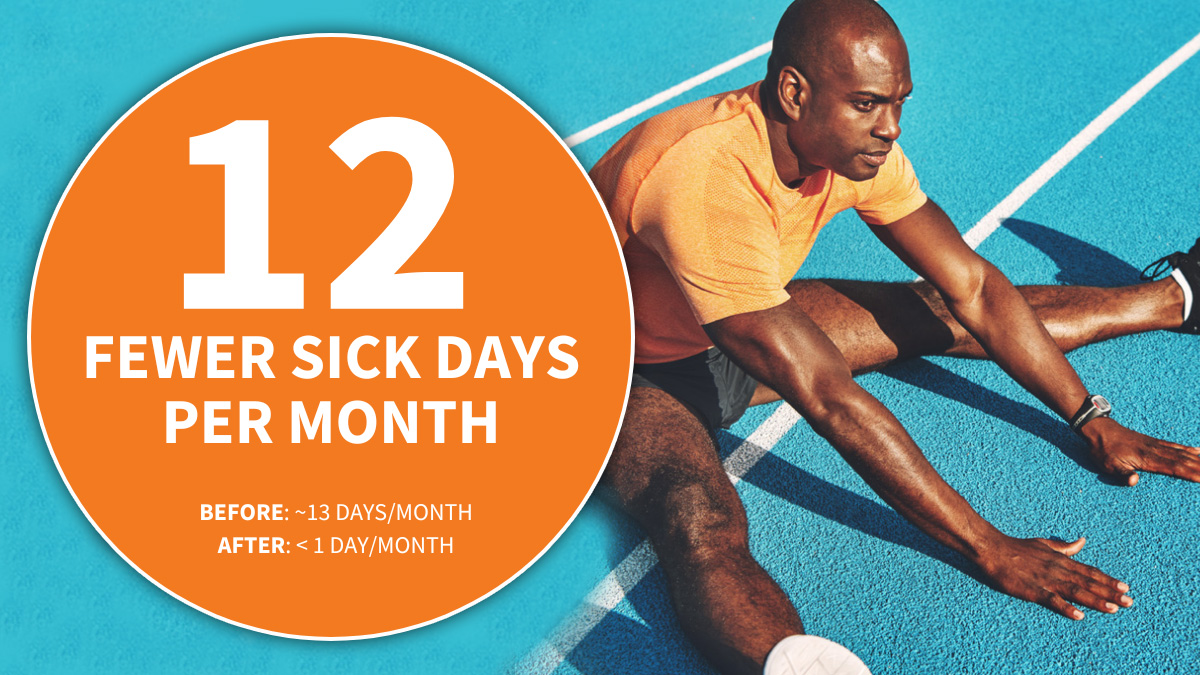 Paul wanted to maximize his chance of qualifying for the Olympics but missing training days were affecting his goal.
Read Paul's Story
How does Ixcela work?
Personalized guidance paired with testing.
Step 1
Take the Ixcela Internal
Fitness™ Test at home.
The Ixcela test is a simple pinprick blood test (about five drops of blood) that you take at home. Results post to your online account in about 10 days.
Step 2
Meet with an Ixcela
registered dietitian.
Our experts will explain your results and help you prioritize what you need to do based on your goals and lifestyle. No more guessing!
Step 3
Implement your personalized recommendations.
Transform your health by following the recommendations listed in your results or by working with one of our dietitians for 90 days. They will guide you every step of the way.
Find out how Ixcela can help you achieve your goals.